PRESS-RELEASE.
DATE: 13.07.2020
WHY DON'T «ADULTS» GROW UP ON SOCIAL MEDIA?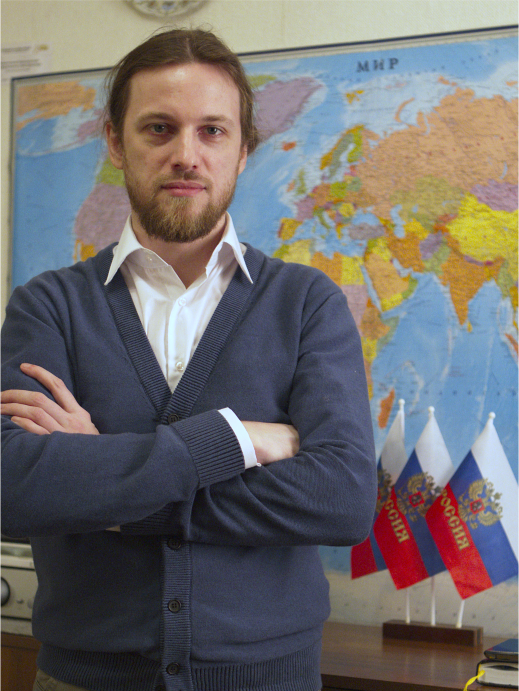 The problem of social media — in the process of communication, people do not growing up in their worldview! - says Boris Belevtsov, an entrepreneur, author and developer of «conflict-free» means of communication, where people will be learn to communication without insults and be fight against the teenage worldview
in adults, as well as adolescents and children!
Unfortunately, the main problem of many modern popular social networks is that in the process of communication, people do not growing up in their worldview! When communicating with each other, teenagers are focused only on themselves. In this case, each distracts the focus of the other's attention, usually on something insignificant. Constantly distracted by peers, the child forms an erroneous stereotypical worldview for him, that everything should be like this, that all the people around live like this, and this means that it is correct. And this natural and only behavior pattern for a child is repeated from year to year for decades, where «children» are at the mercy of the worldview of «children» - the process of looping takes place! As a result, we have a biologically adult person 25-40 years old with the psyche of the child, and as a result, unable to answer for their words and deeds.
THIS MAN IS NOT A CRETIN OR AN IDIOT, BUT A 40-YEAR-OLD MAN WITH A CHILD'S PSYCHE!
In everyday life, a person often commits inexplicable and inappropriate acts. In response, numerous insults (a fool, a cretin, an idiot, etc.) are pouring in his address, but in fact he is an adult with a child's psyche. Such a person generates big problems for himself, tries in every possible way to avoid any responsibility, including for himself, does not admit his mistakes, while blaming everyone around him, does not listen to criticism, and if he listens, he does not hear!
An adult with a child's mind lives his life in vain!
An adult with a child's psyche is not able to focus on things that are important to him, and is not able to correctly prioritize his life. The basis of value judgments that mislead themselves and those around them is, as a rule, speculation, and not real facts. And even after many years, such a person, in order to save face, still demonstrates to others an absolute conviction of his own rightness! As a result, a person is not able to focus on self-realization through the disclosure of his natural potential and lives his life in vain!
Conclusion!
It is important to understand that it is the child's
surroundings
that forms the correct adult worldview in him and, if he is surrounded by overgrown teenagers who unconsciously divert his attention to things that are insignificant for a person, then the child in adult life, and not having to overcome the teenage worldview in himself, will remain life as a «teenager», generating problems for himself, his family and society! The proposed conflict-free social media, which are currently being worked on, are aimed specifically at solving this problem.
PARTNERS!
In the near future, it is planned to create an international management company to service specialized means of communication. Negotiations are underway with strategic business partners around the world. The future company should be open to society, transparent to regulators, conscientious for competitors, where anyone sharing the values ​​of a future conflict-free, and most importantly truly adult society, could take part in it. We will be glad to everyone, but at the same time we will carefully choose partners and consider only the best conditions for offers. In addition to the intentions of participation, it is important for our future partners to have competencies in the field of the best world business practices, and the availability of specialized expertise. Due to the social importance of the project and the possible risks of its unstable development in the long run, it is important for us that future partners have a clear authorized personal responsibility for financing the project as a whole.
P. S. Whether you are rich or poor, it does not matter if there are no truly adult people in your environment!
Popular trends among startups in IT technologies, in healthcare, AI, VR and AR projects are very important, but from the position of a person it is more important to invest in human capital, to develop balanced thinking and improve relationships! Whether you are rich or poor, black or white, you are a representative of a liberal community or a national majority - all this does not matter if there are no truly adult people in your environment! The mission of the future company is long-term, painstaking work to create an environment where people will learn to communication without insults and fight against teenage worldview in themselves and in their loved ones! To build a global company for the production of the conflict-free on an industrial scale is a task comparable to a 1000-fold ascent to Everest, as well as the promotion of conflict-free, a rarity in our time. And judging by the daily news reports, there is a lot of work to do ..
Boris Belevtsov, CEO & Founder
Media Contact:
Контактное лицо:
Boris Belevtsov
Email 1:
This email address is being protected from spambots. You need JavaScript enabled to view it.
Web 1:
www.borisbelevtsov.com
Email 2:
This email address is being protected from spambots. You need JavaScript enabled to view it.
Web 2:
www.borisweb.ru